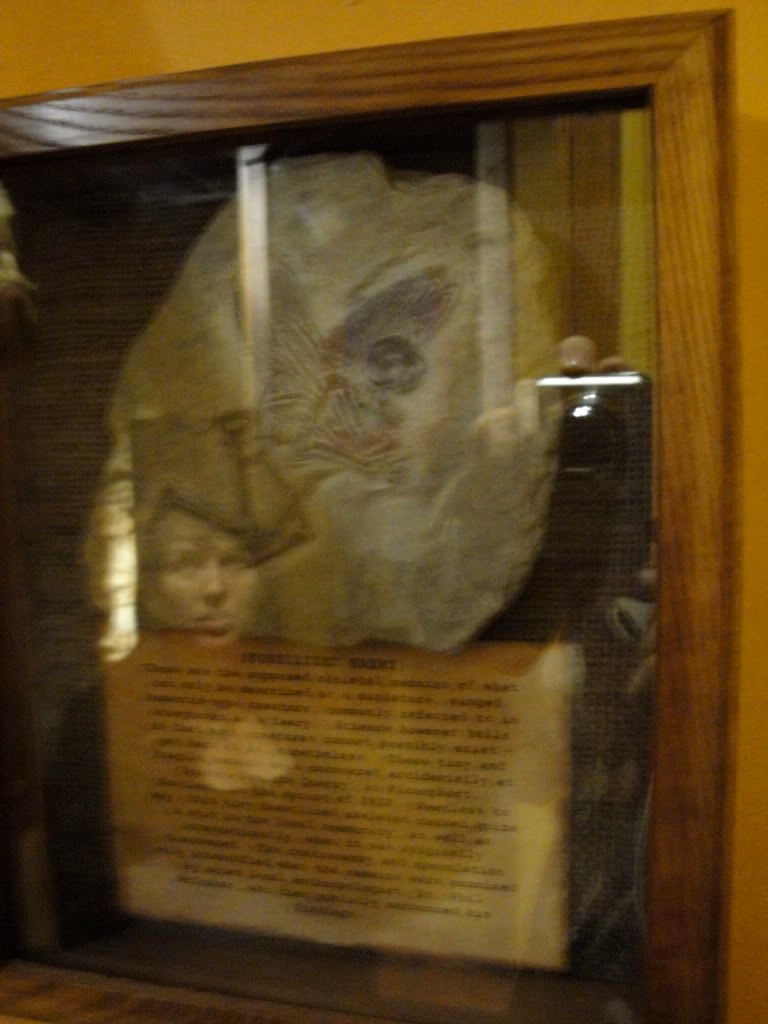 One of the coolest stops Hillary and I made on our recent trip to Texas was at the Austin Museum of the Weird. The museum is on 6th Street and it's open until 11 PM, so it's easy to stroll in during a night out on the town.
It's a tripped out collection. The museum itself is pretty small, but the eclectic display they've packed into it is very impressive.
Classic movie monster props combine with an arcane mix of occult artifacts and sideshow curiosities. Featuring the Fiji Mermaid, a two-headed sheep, and a fish with a human face.
There is a fairy fossil displayed on a wall. . .
A voodoo guardian stands in one corner. . .
And for all those fans of The Invisibles out there, there is even a Hand of Glory.