More than one hundred and twenty thousand people went to Comic-Con in San Diego this year, and three of them were Electric Children. We're covering the convention with multiple posts, because it really is too huge to cover all at once.
Here are a few new convention revelations just to get things started:
There's a new Zatanna series written by Paul Dini of Batman: The Animated Series fame starting soon.

After Grant Morrison's run on Batman ends, Neil Gaiman will be writing for the series.

Grant Morrison has a new animated web series coming soon from Virgin Comics called MBX, based on the Mahābhārata.
These are two pictures that were made at the Con.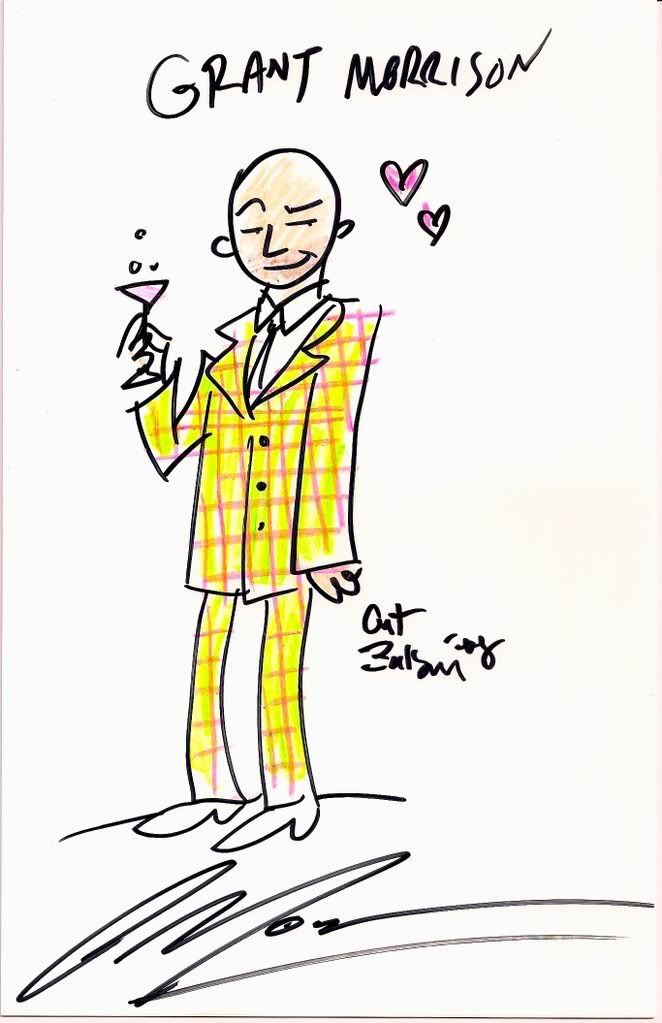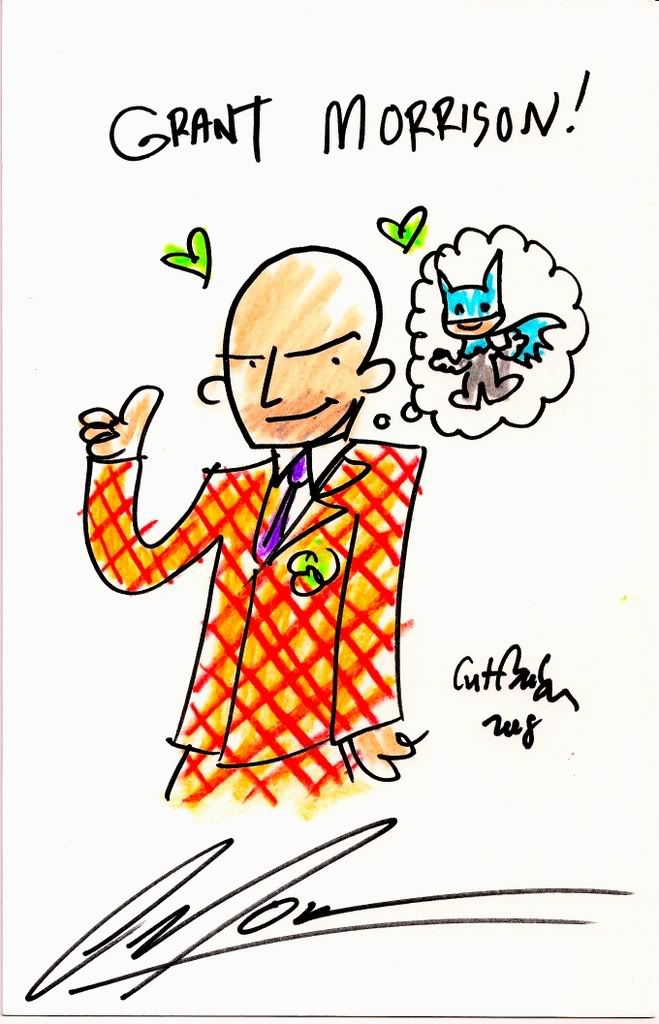 The pictures are of Grant Morrison, and the art is by Art Baltazar, co-creator (with Franco) of the Tiny Titans and Patrick the Wolf Boy. Check them out at their Electric Milk Creations.
jBot and Miriam were running around Comic-Con dressed as Robin and Duct Tape Wonder Woman, and during their travels they ended up befriending the Tiny Titan's creators. They also managed to swipe Grant's name card from the Grant Morrison/Gerard Way (creator of The Umbrella Academy) panel which, like all Grant's panels, was incredibly interesting. They got Morrison to autograph it later on, and then had him sign two blank papers as well. Then they took them to the Tiny Titans.
If you're not reading Tiny Titans yet, you should be.

(more…)