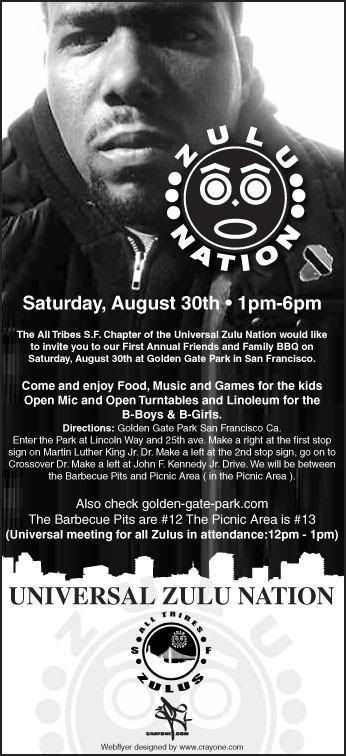 This weekend, Saturday, August 30, at Golden Gate Park in San Francisco, The Universal Zulu Nation will be having a picnic. There will be music, and there will be breakdancing. Come check it out.
Electric Children will be in effect.
This is the myspace page for the San Francisco All Tribes Chapter, and this is the Universal Zulu Nation's official website.
Check out their page on UFOs.