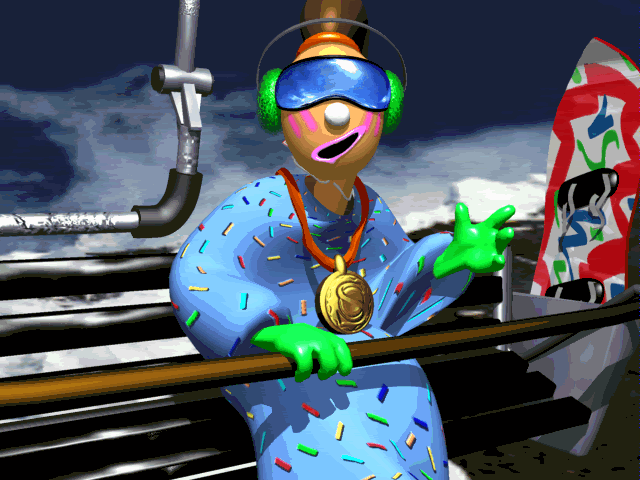 I still remember Relentless like I had run around inside of it. The music was amazing, the graphics were unique, and so was the entire world. The game completely absorbed me when I played. In Relentless you play Twinsen, a young Questch (one of the four intelligent species living together on the planet Twinsun) who has been having strange dreams. The dreams lead to clashes with a dictator who rules with an iron fist and a cloning machine, and this dictator's eventual overthrow with the help of a star child.
Twinsen's Adventure had an excellent sequel, Twinsen's Odyssey, which came out in 1997, but with the dissolution of Adeline Software and the eventual collapse of it's parent company Delphine, the idea of seeing the series continue began to look more and more like a fantasy as time went by.
When I looked it up recently though, I discovered I was not the only one out there with addictive memories of Twinsen's adventures. Fan sequels, fan prequels, fan films. There's been a huge amount of activity around Relentless and Twinsen's Odyssey.
This is a partial list of the projects I've found:
Little Big Adventure: The Great Rebellion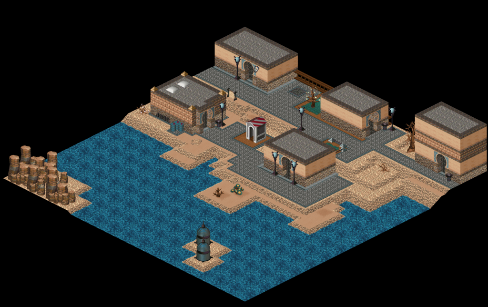 Little Big Adventure: The Great Rebellion is a game programmed on the L.B.A. 1 engine, set between the Twinsen's Adventure and Twinsen's Odyssey. (Relentless: Twinsen's Adventure was also released as Little Big Adventure). It's a Relentless game with political themes involved.
From their website:
Twinsen is a Quetch who lives on Citadel Island with Zoé, his fiancée. After having eliminated FunFrock in LBA 1, he and Zoé restored the peace on Twinsun, and organized the first Twinsunian presidential elections, where the citizens of Twinsun would elect the new, democratic leader of the planet.
The winner of these elections was a certain Angus Nizeda, who promised that he would help remove the last traces of FunFrock's regime, and he actually started doing so.

However, at one point, Nizeda got involved into two unpleasant incidents. One is the sinking of the biggest ship ever made on Twinsun, the Twinsunic, after her collision with an iceberg just south of the Hamalayi Mountains, which caused the death of two thirds of the people on board. He witnessed it from a smaller ship, but did nothing to help.
The other is some new mutants, found in the Citadel Island caves, apparently created by the mutation liquid that Nizeda got left over from FunFrock and allegedly accidentally spilled into those caves. He's supposedly also involved in deals with some unknown, suspect people.

He claims to be innocent in both cases, but there's a group of rebels, lead by Pierre Chevay, with their headquarters on Kroptman Island, who believe that Nizeda did what he did on purpose. They have also closed Desert Island to the public, and built a military base there!

But what's actually going on? Is Nizeda really innocent regarding these two incidents? Or did he really do what he did on purpose? Why do the rebels refuse to believe him so strongly? Why did they build a military base on Desert Island? And why did they close this island to the public?
If you want to know the answer to this question, well… then go play LBA: The Great Rebellion when it's finished!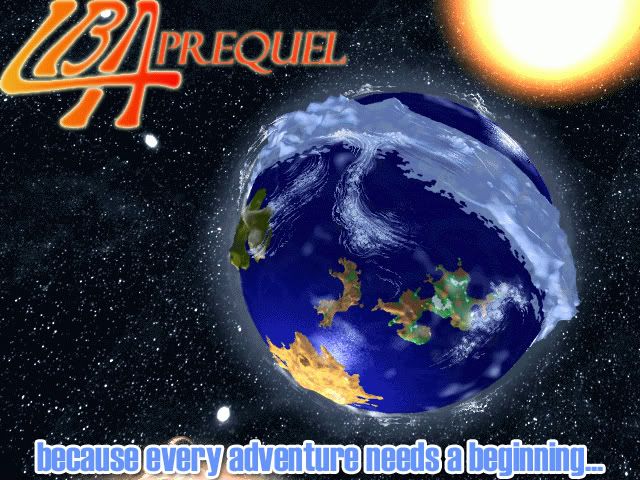 A prequel to L.B.A., also done in the L.B.A. 1 engine, telling the story of one of Twinsen's anscestors Hégésippe, who was briefly mentioned in a puzzle in the original game. This one looks exciting, and will most likely involve pirates.
Our first question was what would the game be about? A project without direction is like a boat without an oar, and with much debate about the setting and storyline, it was settled that the game would be loosely based on Twinsen's ancestor Hégésippe, who is mentioned in the first LBA game. We did this for two reasons: 1.) There have already been a number of LBA fan projects that have taken Twinsen on side-quests and adventures, so we wanted to do something no one else had ever done before and 2.) We wanted to create a story that would not clash with any potential storyline of LBA 3: Genesis of the Stellar Entity should it ever be released. While our story may not necessarily be the exact ideas of Frédérick Raynal (the creator of the LBA games), Hégésippe's adventures are open-ended enough to allow us some creative freedoms that will flesh out a really nice story, which may even become canonical. By basing our game around Hégésippe, we were able to write a plot that adds to, rather than contradicts, what has already been established in the official LBA games
On Hégésippe:
"This room contains information and weapons that were amassed for generations to help the Heir who will, one day, be chosen from our descendants. The key to the room was passed down from generation to generation, but our ancestor Hégésippe was the last family member to retain the key. He was attacked and killed by the ruthless pirate LeBorgne during a sea voyage. Nobody knows where Leborgne's treasure, which undoubtedly contains the golden key to the room, is today."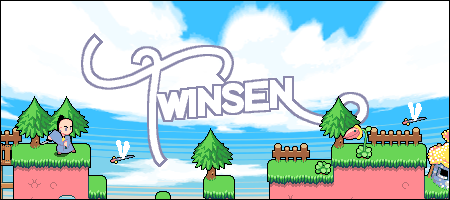 This is one is amazing. A 2D side-scroller set in the L.B.A. universe. It has it's own look and feel, and unlike many of the fan games out there, for any game, this one actually has a demo you can play.
Twinsen is a platforming game that focuses on the main character Twinsen in his world after it is greatly altered by evil alien TV network executives, he sets off to find out what is going on, how to return his planet to its normal state and to be reunited with his family.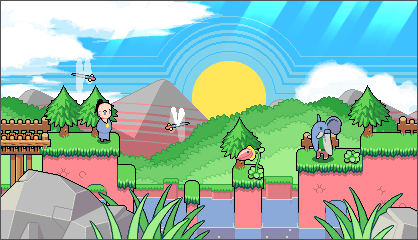 Originally planned as an expanded remake of the original Relentless, the story of L.B.A. Remake has since evolved into something bigger, with new artwork and forum discussions indicating a more modern/apocalyptic feel.
Homepage
Gellery
Downloads (Including Demo)
Discussion Thread
A racing game based on L.B.A. What more do I need to say? You can find a demo through their site.
A Little Big Adventure strategy game.
Around Twinsun in 10 Minutes is a cool little shooter, simple but fun. You play an airborne Twinsen, riding around on hid Dino-Fly as it shoots it's fireballs at UFO's.
After 10 minutes nothing happens. . .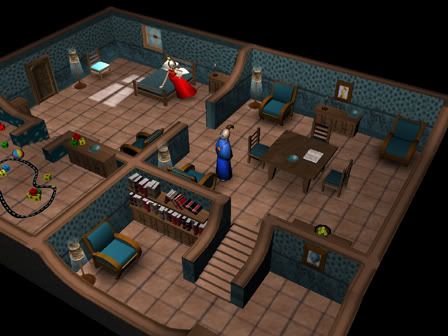 L.B.A. Ultra Game is a playable demo by Henry Hoffman for a fan game that is now, unfortunately, officially dead. The graphics on this were excellent though, and for true Relentless fans it is still worth playing, even if all you can do is walk around a little.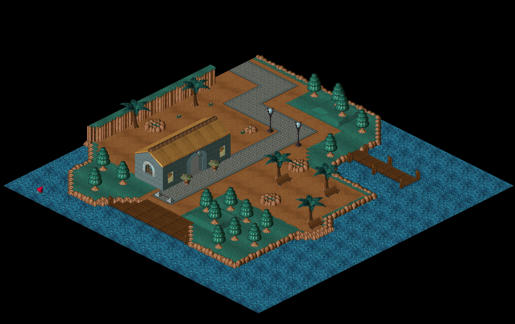 L.B.A. Lupin Destiny is another big project from the makers of The Big Rebellion, a Relentless mod that is still very much a work in progress. It was just announced, but it is definitely one of the L.B.A. games I'm most looking forward too. Something about it is just grabbing me.
This project has as main protagonist our hero of all times: Twinsen!

Fergus asks Twinsen for some gas so he can use his hidroglider, an this is how the story begins!

Twinsen takes some gas from his house at Tiliar Island, but, will he succeed?
What will happen to our hero during his adventure to Lupin Island?
What obstacles will he find?

All these questions will be answered when LBA:LID Project is released.
Little Big Adventure: The Stellar Entity
The first, and to my knowledge, only text adventure game set in the Relentless universe. Excellent.
The Quest of Sendell is a fan game done in RPG Maker. I haven't had a chance to play it yet, but it definitely looks interesting.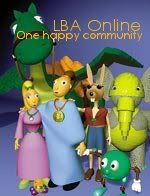 Few games lend themselves so perfectly to the idea of going online as Little Big Adventure. The expansive and immersive world, the unique and tranced out feel. Relentless was one of the first games I ever played that allowed you to wander anywhere you wanted throughout the world, and to interact with almost every person you could find. Combined with the soundtrack, this makes Relentless the perfect game to have multiple people connecting to at once.
The ideas for an online L.B.A. have gone through a lot of different projects, a lot of different iterations, but recent activity has been showing a lot of progress, and it looks like we could be seeing an actual online 3D chat client set on Planet Twinsun very soon.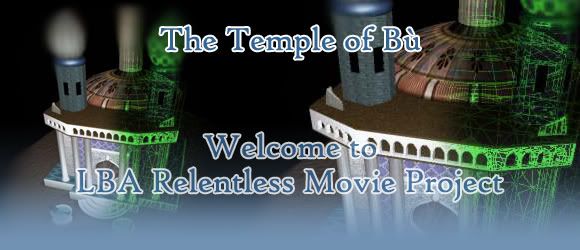 This is the big one. This is the one I'm most excited about. An L.B.A. fan film that will be more than 45 minutes long. It absolutely thrilled me when I heard about it.
There's no word yet on when the film will be released, but they've got a lot of work done on it so far and I'm very interested in seeing it completed.
For years Hollywood has been picking the worst possible
games to make into films.

eg.
Mario – (Great game, stupid plot)
Street Fighter – (BLUE Camo's?What is the point?)
Mortal Kobat – (Arghh…)
Pokemon – (Arghh!!!!!!)
Tomb Raider (no comment)

Final Fantasy (that one is OK)

What Next?
Tetris: The Movie

This is terrible. Not only to we get plotless rubbish made
into films we also miss out on games that would make good films:

Zelda (Links Awakening or the Original NES)
Monkey Island (Lucas Films should take note of Lucas Arts is doing)
Dark Earth (Is being made into a CGI cartoon )
Day of the Tentacle (Lucas Film take note again!)
and many others…

But the one game the would make a great film is Relentless (LBA1).

. . .

It will of course tell the original story (nothing will be added that couldn't have happened in the game) but it wont always be from Twinsen's point of view, some scenes will happen far of him, and we will more show other characters' personnalities and actions (we'll show Zoe who tries to escape from Funfrock's cells…).

Some scenes we hadn't seen in the game will be present, in particular in introduction, the Sendells and the Stellar entity will be shown…

To make the movie not too long, some scenes will be not shown, but they could have happened in the film, even if the watcher doesn't see them.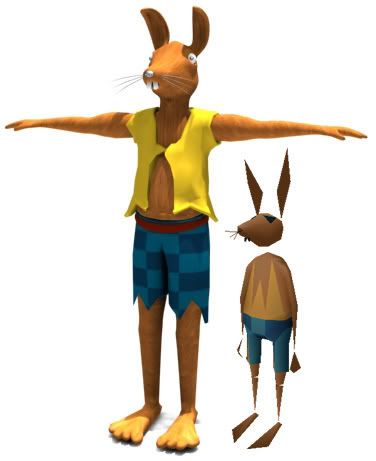 Most of the fan games have corresponding message boards at the Magic Ball Network, which is an excellent place to go if you want more info on these and other projects. The list above is not a complete one. There are a lot of L.B.A. games coming together out there. LBA X, Young Sendel, Frozen Star; the list goes on.
Magic Ball Network covers a lot of information on the series and it's fan sequels, but it is not the only source.
These are a few more:
There are also a wide variety of tools available to download for any fans out there with the uncontrollable urge to get their own game going.
You can download them here:
jBot from The Alliance composed a song recently as tribute to Relentless and it's soundtrack. It's what got me scanning the internet for traces of the game. jBot and I used to play Relentless obsessively together when it first came out, so I thought now would be the perfect time for the song to premiere. It's called The Friends of Equality are Friends of Twinsen. Right-click the walking Twinsen below to hear it.

The original soundtracks can be found at the Magic Ball Network. I've got them riding in my iPod.
Soundtrack to Relentless: Twinsen's Adventure
Soundtrack to Twinsen's Odyssey
There is one quote that I found especially interesting that I discovered while doing this research. I found it on Wikipedia. It's about the third game. . .
Raynal and other former Adeline members have repeatedly told fans that creating the third installment is made difficult by having to license or reacquire the rights to the franchise, which currently belong to Delphine Software International. However, Raynal has hinted that his current company, Ludoïd, which Raynal owns jointly with his wife, is attempting to negotiate the rights for a game to be called Little Big Adventure 3: Genesis of the Stellar Entity, and at least one sketch, by Didier Chanfray, related to development of the title has been leaked to the public, later to be confirmed as appurtenant by Raynal.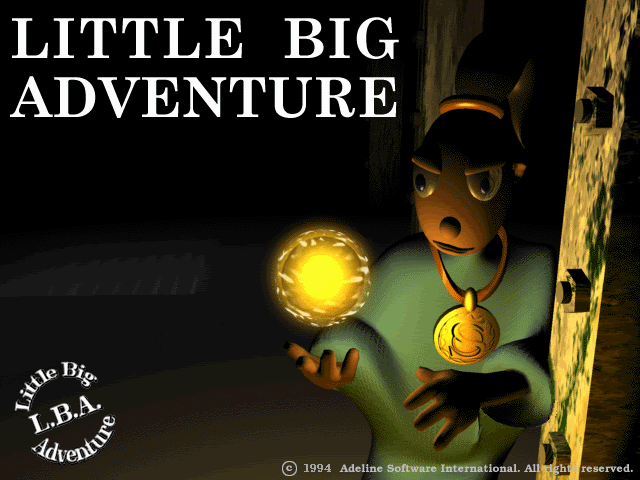 Bonus Links:
Relentless Intro
Twinsen – A History
Relentless Ending
Twinsen's Odyssey Into
Twinsen's Odyssey – All Scenes plus Ending
Twinsen's Odyssey Ending
L.B.A. 3 Fan Trailer
The Fan Fiction Forum
Honey Bee – Little Big Movie 2
Little Big Adventure 2 Music Video
Twinsen Forever
(more…)