(Mothman painting by Frank Frazetta)
Is there a connection between Mothman
and Pazuzu?
This is an article by the always interesting Farah Yurdozu on the similarities between modern sightings of Mothman
and the deities of ancient Turkey.
Although modern Turkey is an Islamic country based on a monotheistic religious belief system, our ancient history is full of multiple gods. In fact, all kinds of gods and demi-gods descended to the vast Turkish land to shape our lives, expecting obedience from the humans. With their very advanced technology and apparently paranormal abilities, it was easy for them to control the local humans. They quickly got busy giving instructions to kings on how to build temples, how to make laws and how to govern a kingdom. Maybe that's when the special close-knit relationships started between the gods and the earthly rulers. Maybe since then, kings have believed that they are the reflection and the representetives of the gods on earth. They still seem to feel that way, don't they?

Is it possible to say the ancient gods were a techologically advanced race with vast paranormal abilities, but that they had a very little spiritual wisdom? Once here, the mysterious gods who came from the stars did everything that a regular man or woman does such as eating, drinking, getting angry, punishing the earthlings, and getting married to earth women (which yielded half human / half god hybrid children.) But one thing was missing: the spiritual message. These gods were not very worried about carrying spiritual or religious teaching to our ancestors. They just wanted full obedience at every cost.
It's a very cool science fiction vision for fans and believers of the ancient astronaut theory.
As for aliens in our more recent past. . .
I was very surprised by this next article, in which Farah discusses the Mary Poppins novels, and the intent by their author to write them as metaphors for the alien abduction experience.
Mary Poppins, Alien Abductions, and Gurdijeff
The classic Mary Poppins was the very first book I ever read, when I was around six years old. A magical world created by Australian-born Pamela L. Travers, based on a cosmic philosophy, it put me on the path I am now on as a UFO-paranormal investigator and writer. Years later Travers told me during a phone conversation that Mary Poppins is not a simple children's book. It is much more. Reincarnation, travel to and from other planets, paranormal experiences, levitation, magic and most importantly alien abductions are some of the main topics of this book. In fact, the Mary Poppins stories are easy to interpret as thinly-veiled tales of alien contact, written by a dedicated believer in the reality of other dimensions.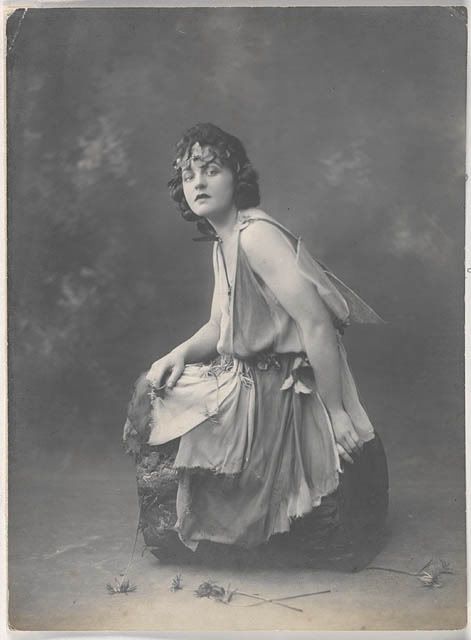 (Pamela Lyndon Travers, author and creator of Mary Poppins)