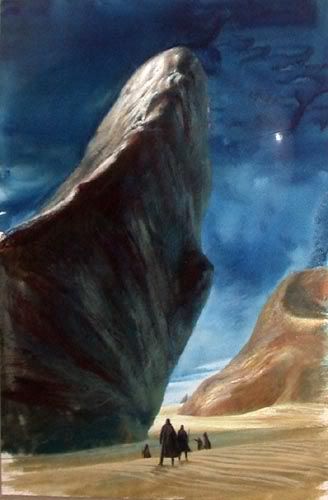 I discovered this while tripping through Wikipedia recently. It's an old English and Norse concept of non-linear destiny called the wyrd, which adds an interesting dimension to any dualistic discussions of fate versus free will.
In a simple sense, Wyrd refers to how past actions continually affect and condition the future, but also how the future affects the past. The concept of Wyrd highlights the interconnected nature of all actions and how they influence each other. Indeed, for a true comprehension it is key for the Wyrd to be embraced as a conceptual mystery, wherein the tides and tidings of time and timelessness flow and weave always, all ways, entwining the reticulum of the fabric of being and non-being.
A shamanistic view of a hyperdimensional universe?
It's interesting that the modern "weird," which today refers to the strange and anomalous, derives from this ancient term.
It's the basis of a martial arts style called The Weirding Way in Dune as well.