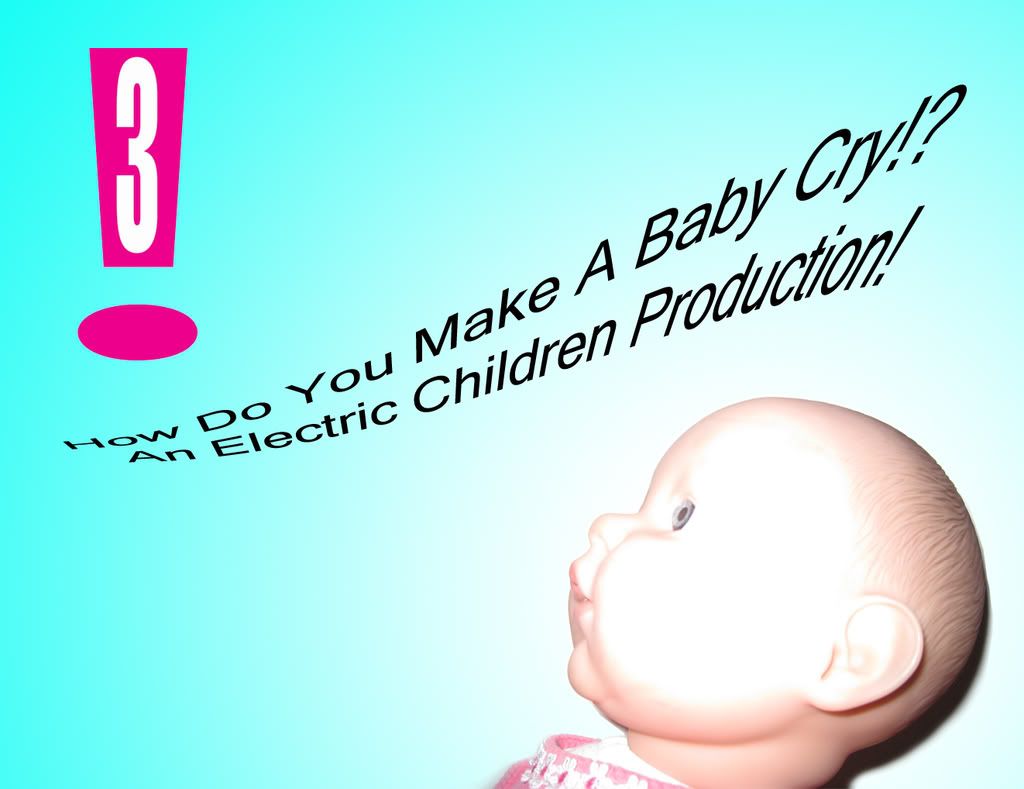 The movie is finished and up online. How Do You Make A Baby Cry?
Have you ever seen a movie or TV show with a crying baby in it and wondered how they got it to act so well and cry for the scene? What kind of magical experience is happening behind the scenes to get those tears in those babies' eyes?
This is the 3! True Hollywood Story of the man who's job it is to make those babies cry.
Watch, and be moved, by the life of an artist!
An Electric Children Production
Starring Aaron Sprinkle, Christina Carter, Andreas Perez, Jim Wardlow, and more.